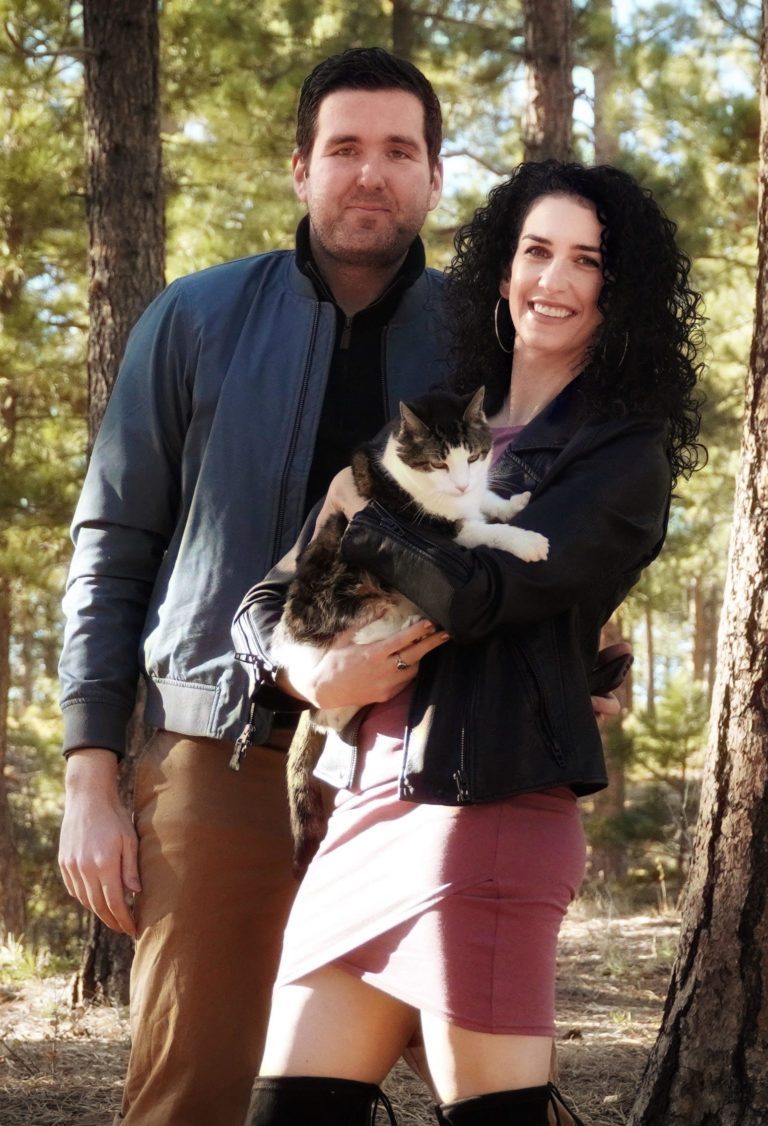 Dr. Allison Trop & Graham Lovin
Dr. Allison Trop, emergency medicine, and her husband Graham Lovin, who works in the accounting field, began their generous support of HSPPR soon after settling in Colorado Springs nearly five years ago. Because Allison's profession rules out a volunteer commitment, the couple decided to support HSPPR with generous annual gifts.
"We choose to help HSPPR because of their wonderful work to protect and care for innocent animals in our community. It's a great way for us to support a valuable mission when we can't adopt them all ourselves!"
They did manage to adopt one precious kitty not long ago, and you can find Allison, Graham, and Fatima on walks at Fox Run Regional Park.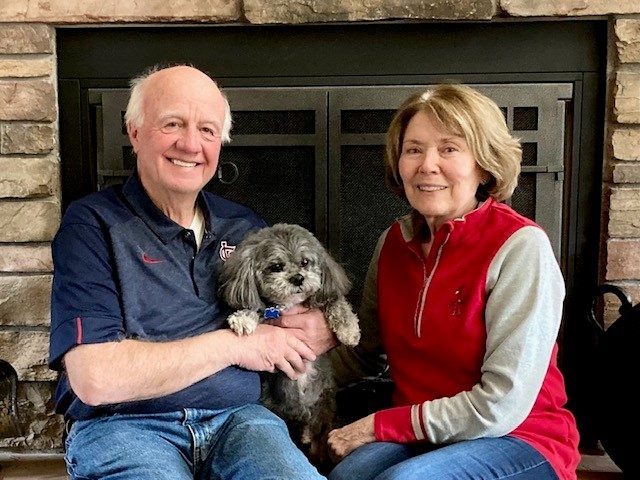 The Carrolls are long-time supporters of HSPPR; they donate generously their time, talent, and treasure. For several years now, they've chaired the very successful signature Fur Ball gala, helping to raise nearly $1.5M for lifesaving programs and services in our community.
They are pictured here with Reggie, adopted from HSPPR nearly 13 years ago. He is a wonderful companion – whether it's a walk, a ride in the car, or helping Mike at his Northwestern Mutual office downtown.
"We support HSPPR because they care for homeless and abused animals in our community," says Christy. "We are so impressed with the dedicated staff and the amazing outreach work they provide, such as the mobile Wellness Waggin', and the numerous programs that teach children how to care for animals."
Mike and Christy, the feeling is mutual—our team at HSPPR is in awe of your dedication!
Donor Spotlight: Tony Bettis
Former board member Tony Bettis supports HSPPR personally and through his business, All Pro Capital, where he is president & CEO. For over 10 years, Tony and All Pro Capital have created wealth for their clients via real estate investments, while giving back to help pets in need. In the next 10 years, Tony and All Pro Capital committed to giving HSPPR $500,000 to make a lasting impact in the lives of pets and people.
"I've witnessed first-hand the joy pets bring. I'm especially proud of the work HSPPR does for lower income families struggling to keep their pet solely due to the cost of medical care. I challenge all local business owners to consider supporting HSPPR's important role in our community."
Outside of work, Tony loves spending time with his wife Jill, his two great kids and his HSPPR alum cat, Bridget.